Francesco Marconi (2020). Newsmakers: Artificial Intelligence And The Future Of Journalism
New York: Columbia University Press. 216 pp., ISBN: 9780-231549356
Keywords:
journalism studies, technology, artificial intelligence, machine learning
Abstract
This is the review of the book by Francesco Marconi "Newsmakers: Artificial Intelligence and the Future of Journalism."
References
Nygren, G., & Dobek-Ostrowska, B. (2015). Journalism in change: Professional journalistic culture in Poland, Russia and Sweden. Peter Lang Edition.
Mayer-Schönberger, V., & Cukier, K. (2013). Big data: A revolution that will transform how we live, work, and think. Houghton Mifflin Harcourt.
Willnat, L., & Weaver, D. H. (2018). Social media and US journalists: Uses and perceived effects on perceived norms and values. Digital Journalism, 6(7), 889-909.
Zubiaga, A. (2019). Mining social media for newsgathering: A review. Online Social Networks and Media, 13, 100049.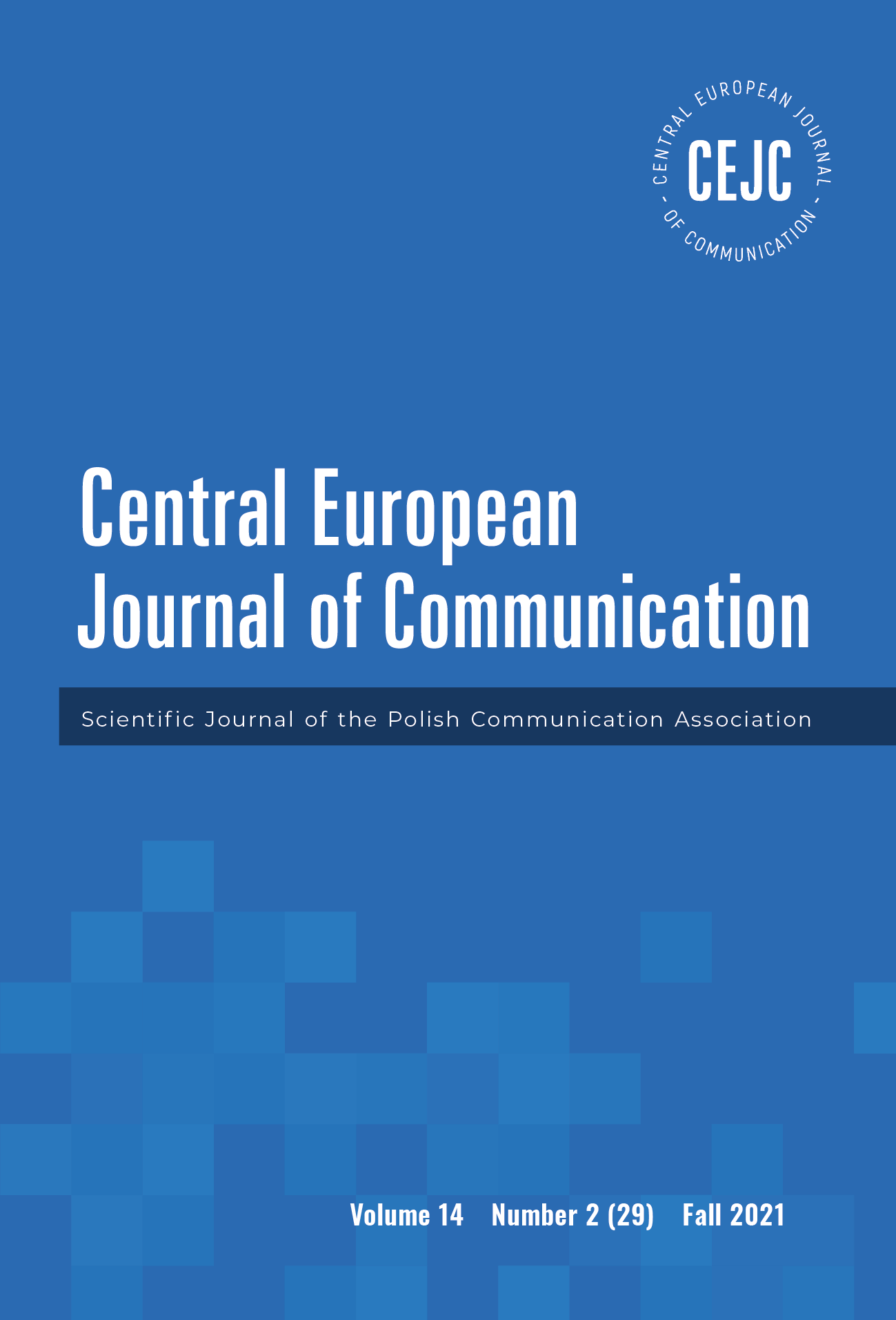 Downloads
How to Cite
Baranowski, P. (2021). Francesco Marconi (2020). Newsmakers: Artificial Intelligence And The Future Of Journalism: New York: Columbia University Press. 216 pp., ISBN: 9780-231549356. Central European Journal of Communication, 14(2(29), 357-360. https://doi.org/10.51480/1899-5101.14.2(29).11
License
Copyright (c) 2022 Polish Communication Association
This work is licensed under a Creative Commons Attribution-ShareAlike 4.0 International License.