Patrick Ferrucci & Scott A. Eldridge (eds.) (2022). The Institutions Changing Journalism: Barbarians Inside the Gate
Routledge, 199 pp. ISBN: 978-0-367-69085-4 (hbk), ISBN: 978-0-367-69090-8 (pbk), ISBN: 978-1-003-14039-9 (ebk)
Keywords:
media boundaries, book review, journalism change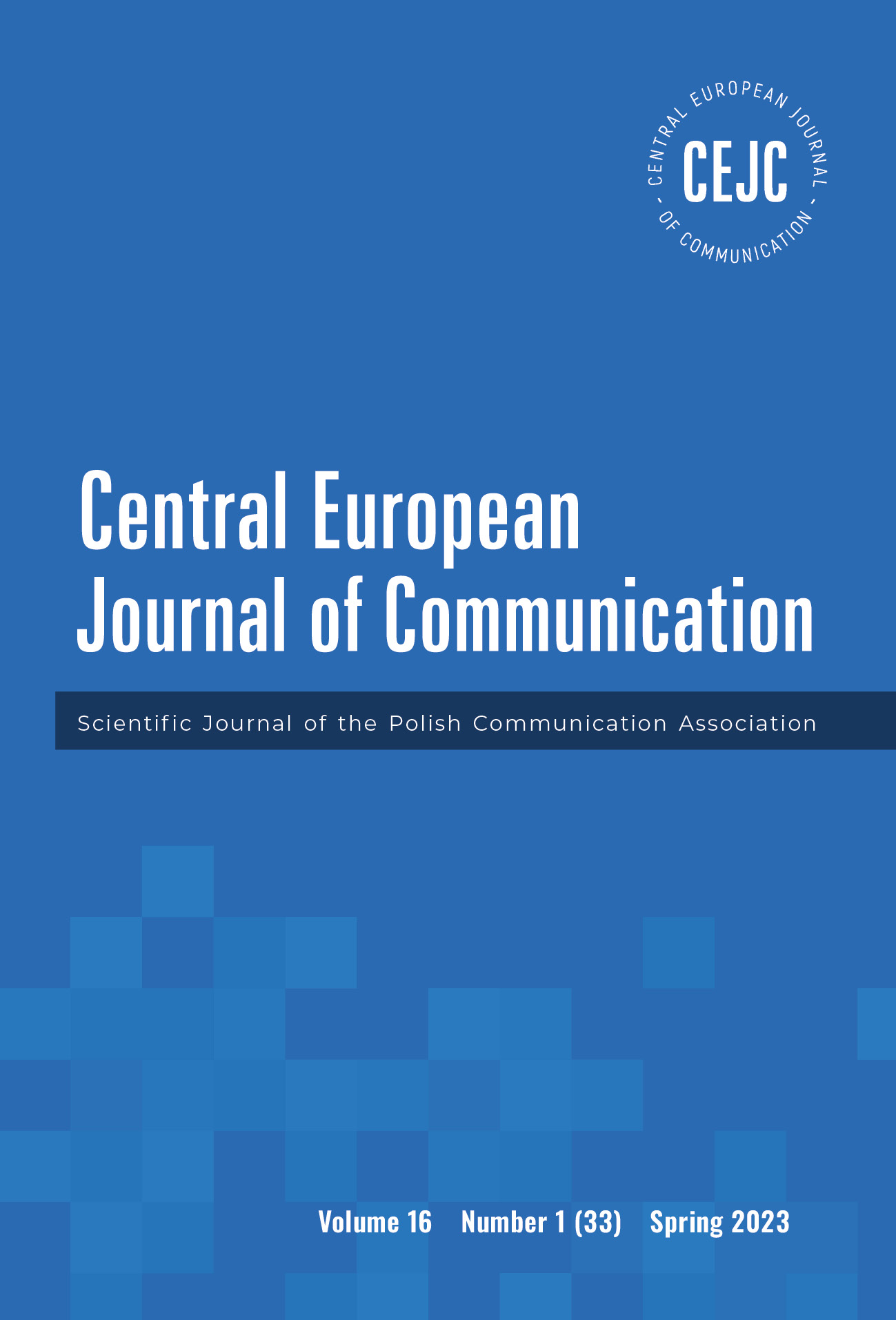 Downloads
How to Cite
Seklecka, A. (2023). Patrick Ferrucci & Scott A. Eldridge (eds.) (2022). The Institutions Changing Journalism: Barbarians Inside the Gate: Routledge, 199 pp. ISBN: 978-0-367-69085-4 (hbk), ISBN: 978-0-367-69090-8 (pbk), ISBN: 978-1-003-14039-9 (ebk). Central European Journal of Communication, 16(1(33), 148-151. https://doi.org/10.51480/1899-5101.16.1(33).12
License
Copyright (c) 2023 Polish Communication Association
This work is licensed under a Creative Commons Attribution-ShareAlike 4.0 International License.