Political communication around the world: New trends and threats
References
Entman, R. M., Usher, N. (2018). Framing in a Fractured Democracy: Impacts of Digital Technology on Ideology, Power and Cascading Network Activation, Journal of Communication, 68(2), pp. 298-308.
Entman, R. M. (2010). Improving the Economic Prospects of Newspapers by Enhancing their Contributions to Democracy, International Journal of Press/Politics, 15(1), pp. 104-125.
Hetherington, M., Weiler, J. (2018). Prius or Pickup?: How the Answers to Four Simple Questions Explain America's Great Divide. Houghton Mifflin Harcourt.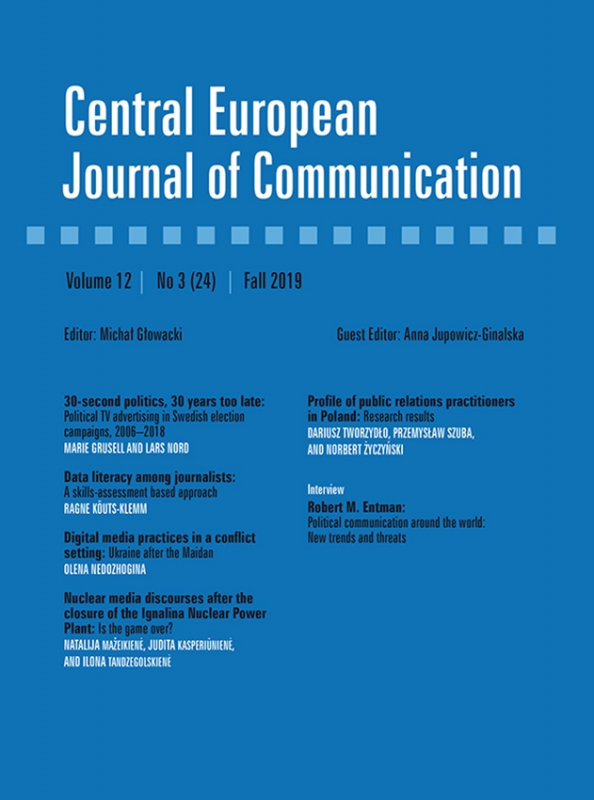 Downloads
How to Cite
Entman, R., & Trzcińska, J. (2019). Political communication around the world: New trends and threats . Central European Journal of Communication, 12(3(24), 379-382. https://doi.org/10.19195/1899-5101.12.3(24).6
License
Copyright (c) 2020 Central European Journal of Communication
This work is licensed under a Creative Commons Attribution-ShareAlike 4.0 International License.