Contemporary Political Communication
References
Mazzoleni, G. & Bracciale, R. (2019). La politica pop online. I meme e le sfide della comunicazione politica. Bologna: Il Mulino.
Mazzoleni, G. (Ed.). (2016). The International Encyclopedia of Political Communication, 3 volls., Wiley.
Fengler, S., Mazzoleni, G., Eberwein, T., Russ-Mohl, S., & Porlezza, C. (Eds.). (2014). Journalists and media accountability. An international study of news people in the digital age. New York: Peter Lang.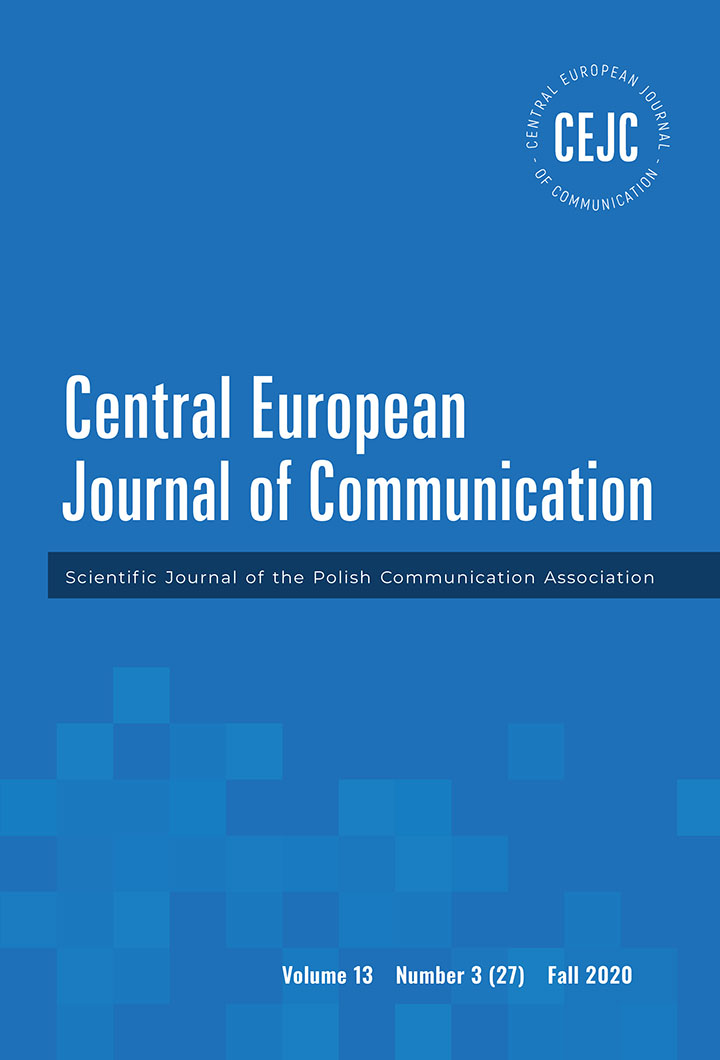 Downloads
How to Cite
Mazzoleni, G., & Stępińska, A. (2021). Contemporary Political Communication. Central European Journal of Communication, 13(3(27), 441-445. https://doi.org/10.51480/1899-5101.13.3(27).8
License
This work is licensed under a Creative Commons Attribution-ShareAlike 4.0 International License.