The Media and Democracy Karol Jakubowicz Award 2022
Nominees
Keywords:
media, democracy, Karol Jakubowicz, Karol Jakubowicz Award
Abstract
Publications by scholars from Europe which are nominated for 2022 Edition of the Media and Democracy Karol Jakubowicz Award.
References
Nico Carpentier (2021). Iconoclastic Controversies: A Photographic Inquiry into Antagonistic Nationalism. Bristol, UK: Intellect.
Urszula Doliwa (2022). The Pirate Waves. Polish Private Radio Broadcasting in the Period of Transformation 1989-1995. Berlin, Bern, Bruxelles, New York, Oxford, Warszawa, Wien: Peter Lang.
Katarzyna Konarska (2021). Media publiczne a demokracja: teoria i praktyka. Media publiczne Europy Środkowo-Wschodniej [The Theory and Practice of Public Service Media and Democracy: Public Service Media in Central and Eastern Europe]. Wrocław: Wydawnictwo Uniwersytetu Wrocławskiego.
Agnieszka Węglińska (2021). Public Television in Poland. Political Pressure and Public Service Media in a Post-communist Country. Abingdon and New York, US: Routledge.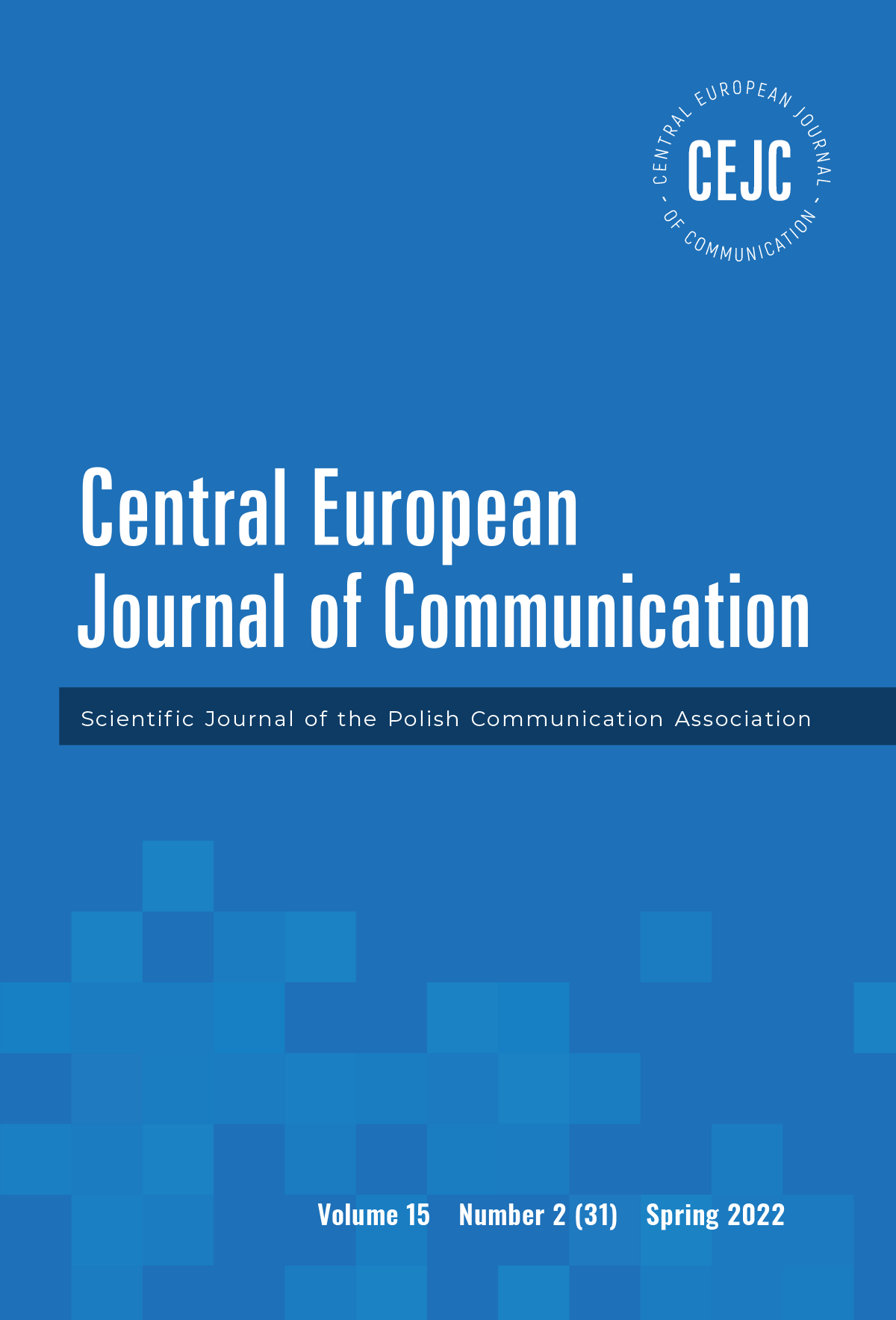 Downloads
How to Cite
Sidyk-Furman, D., & Głowacki, M. (2022). The Media and Democracy Karol Jakubowicz Award 2022: Nominees . Central European Journal of Communication, 15(2(31), 325-326. Retrieved from https://journals.ptks.pl/cejc/article/view/467
License
Copyright (c) 2022 Polish Communication Association
This work is licensed under a Creative Commons Attribution-ShareAlike 4.0 International License.