Vol. 15 No. 2(31) (2022): Spring 2022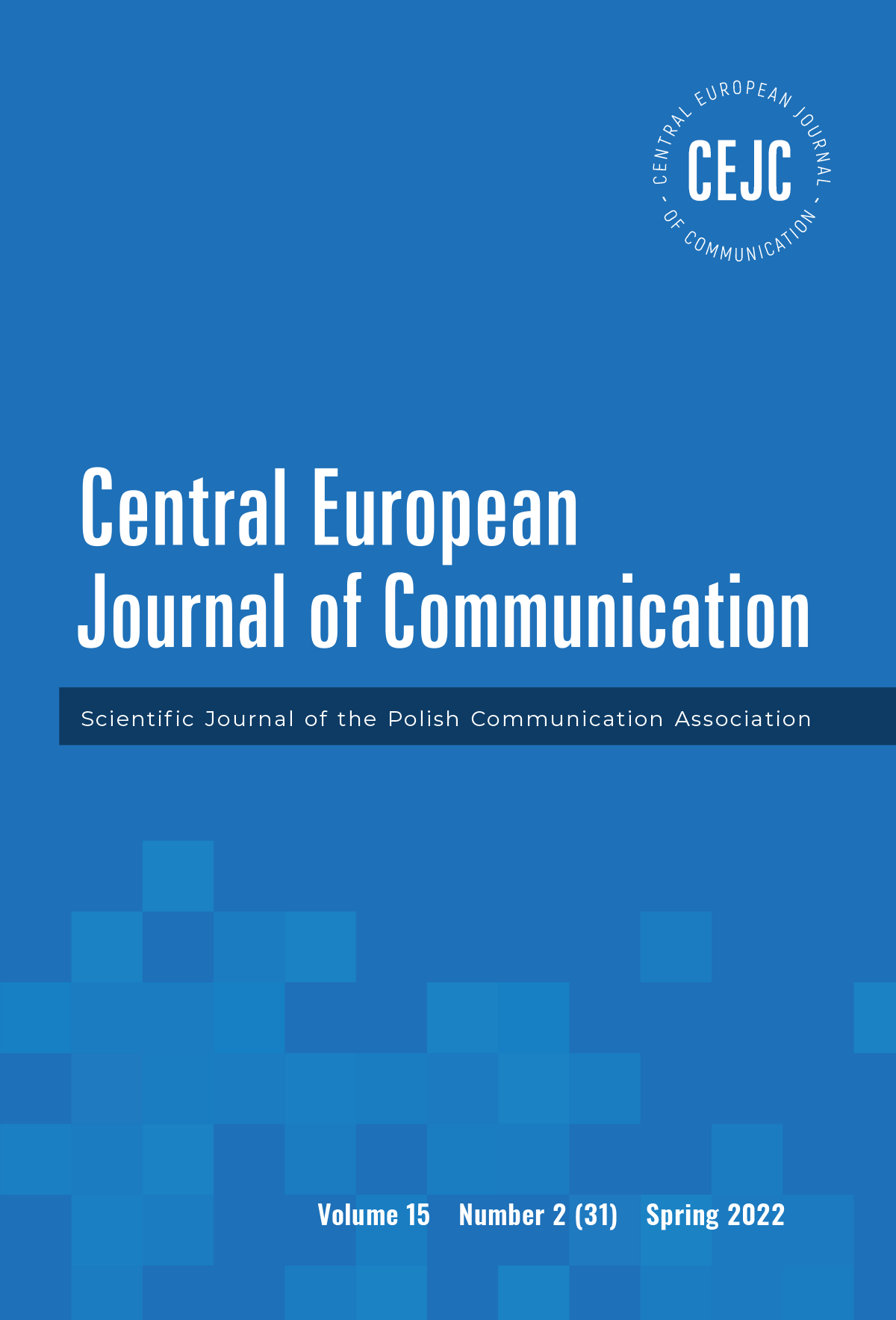 Editor: Michał Głowacki, University of Warsaw, Poland
Guest Editor: Anda Rožukalne Rīga Stradiņš University, Latvia
We dedicate the Spring 2022 issue of the Central European Journal of Communication to Professor Bogusława Dobek-Ostrowska to celebrate the 40th anniversary of her scholarly career and achievements. We are grateful to Bogusława for her contribution to media systems and journalism culture scholarship in Central and Eastern Europe, alongside the scientific community-building in Poland and beyond.
Bogusława served as the President of the Polish Communication Association (2008–2013) and Editor-in-Chief of the Central European Journal of Communication from its early days on (2008–2019).
We thank Bogusława for her advice and lengthy support towards the fundamental values and societal mission connected with communication and media studies.
We highly appreciate her dedication and enthusiasm and wish her all the best for her Jubilee!
Iwona Hofman
President, the Polish Communication Association
Michał Głowacki and Agnieszka Stępińska
Editors, the Central European Journal of Communication
Full Issue